AARP Services National Headquarters
AARP Services is where AARP's mission meets the marketplace for the 50+ population, by sparking new solutions that transform the marketplace t improve people's lives as they age.

AARP Services moved into a new home in downtown Washington, DC and asked for help designing their new space. They wanted meaningful visuals that could inspire staff and Providers. They wanted the design to reinforce their commitment to the AARP mission and the impact on the marketplace they're making together every day. "Progression" was selected as a design vehicle to tell their story on murals, glass, and posters. Progression is about demonstrating their progress, their forward-thinking nature, and the power of their innovation, journey and growth.

How can you measure the success of this? Staff took selfies in front of the completed work.

Date:
2022
Client:
AARP Services
| Eliz Phillips, Senior Director Creative Services
Creative Agency:
Design Army
Role:
Designer
Work:
Environmental Graphic Design / Mural / Poster / Print / Identity / Office Design
---
MURALS: 10TH FLOOR
---
---
MURALS: 11TH FLOOR
---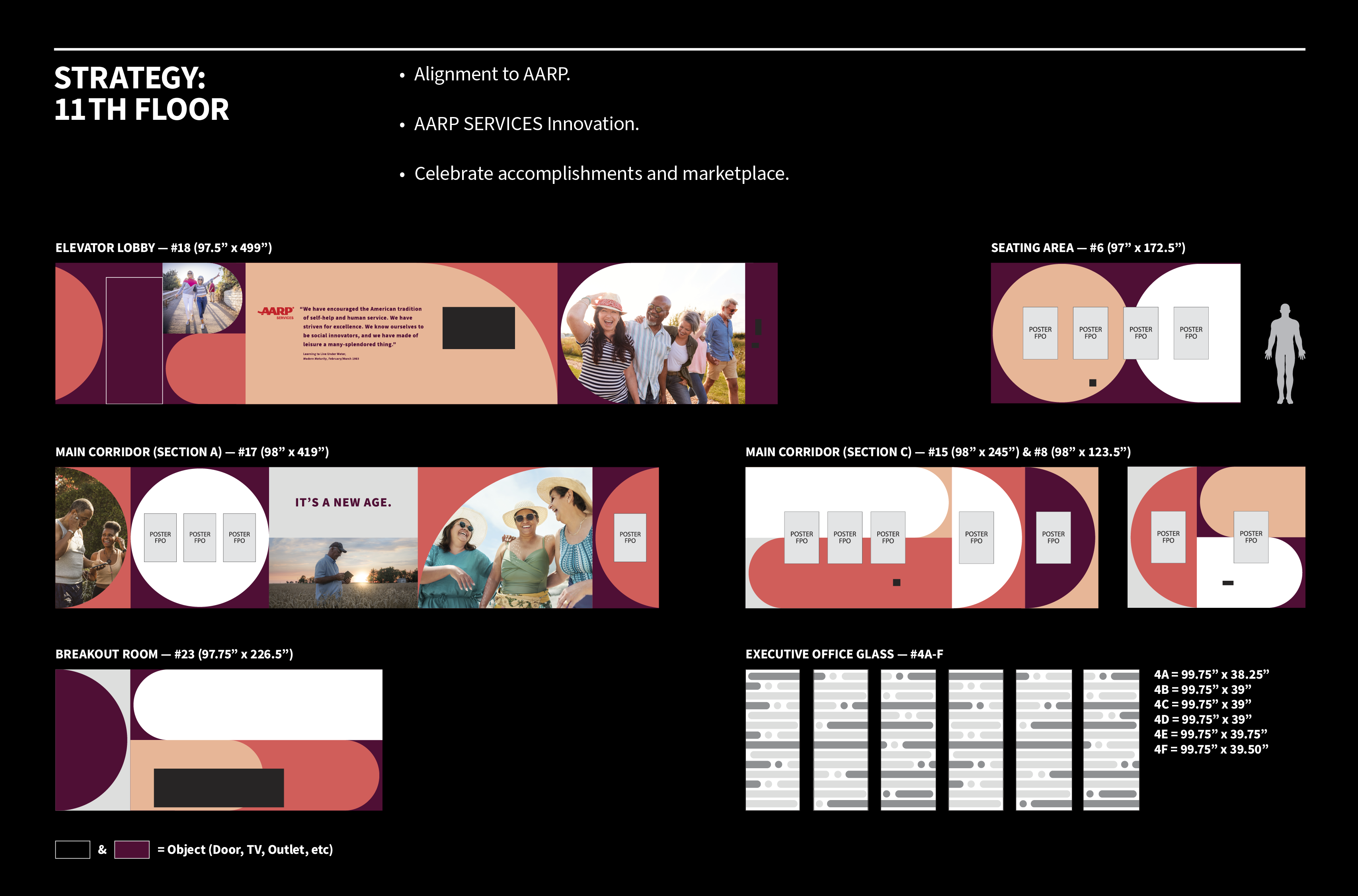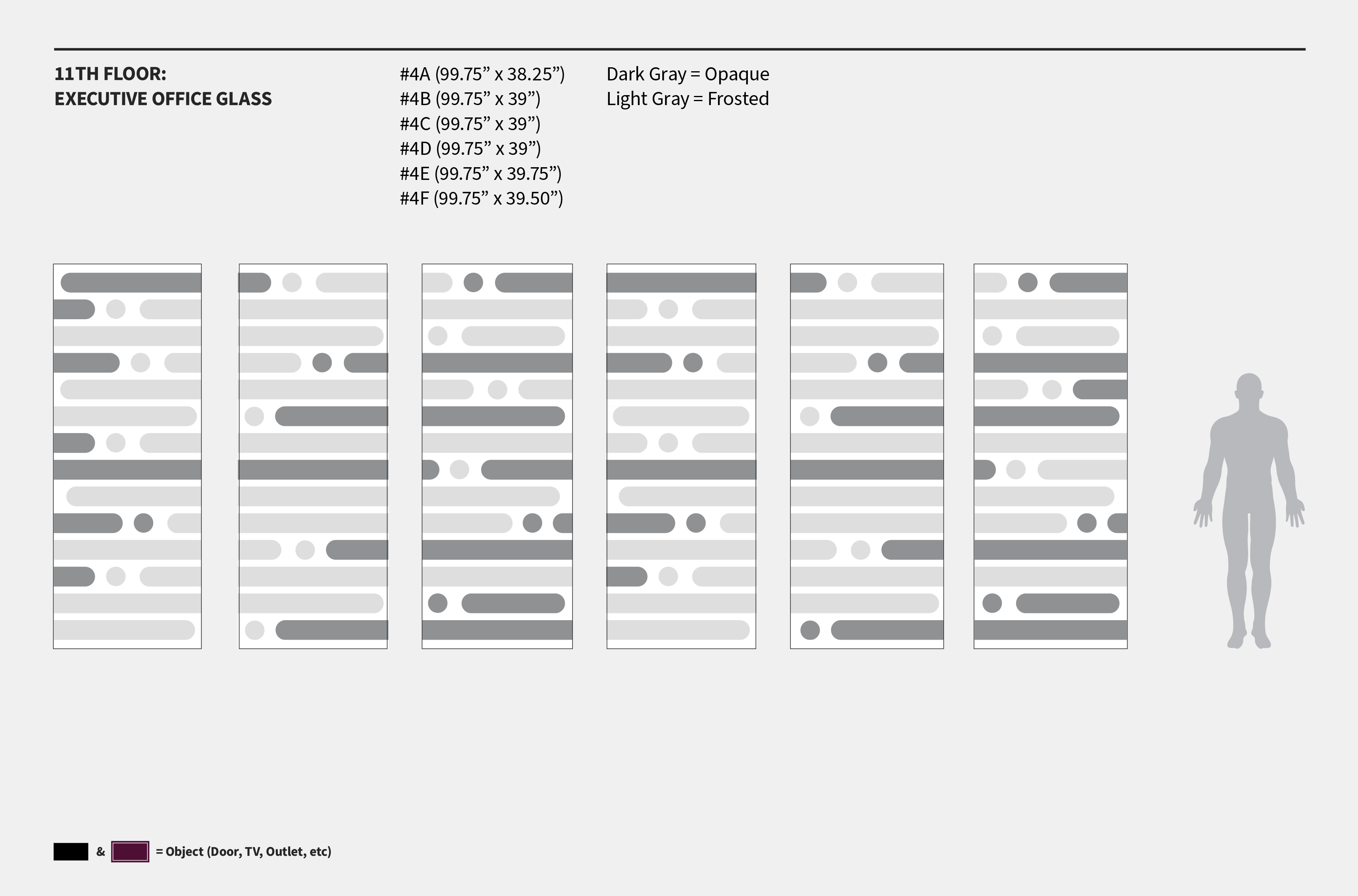 ---
POSTER TEMPLATES
---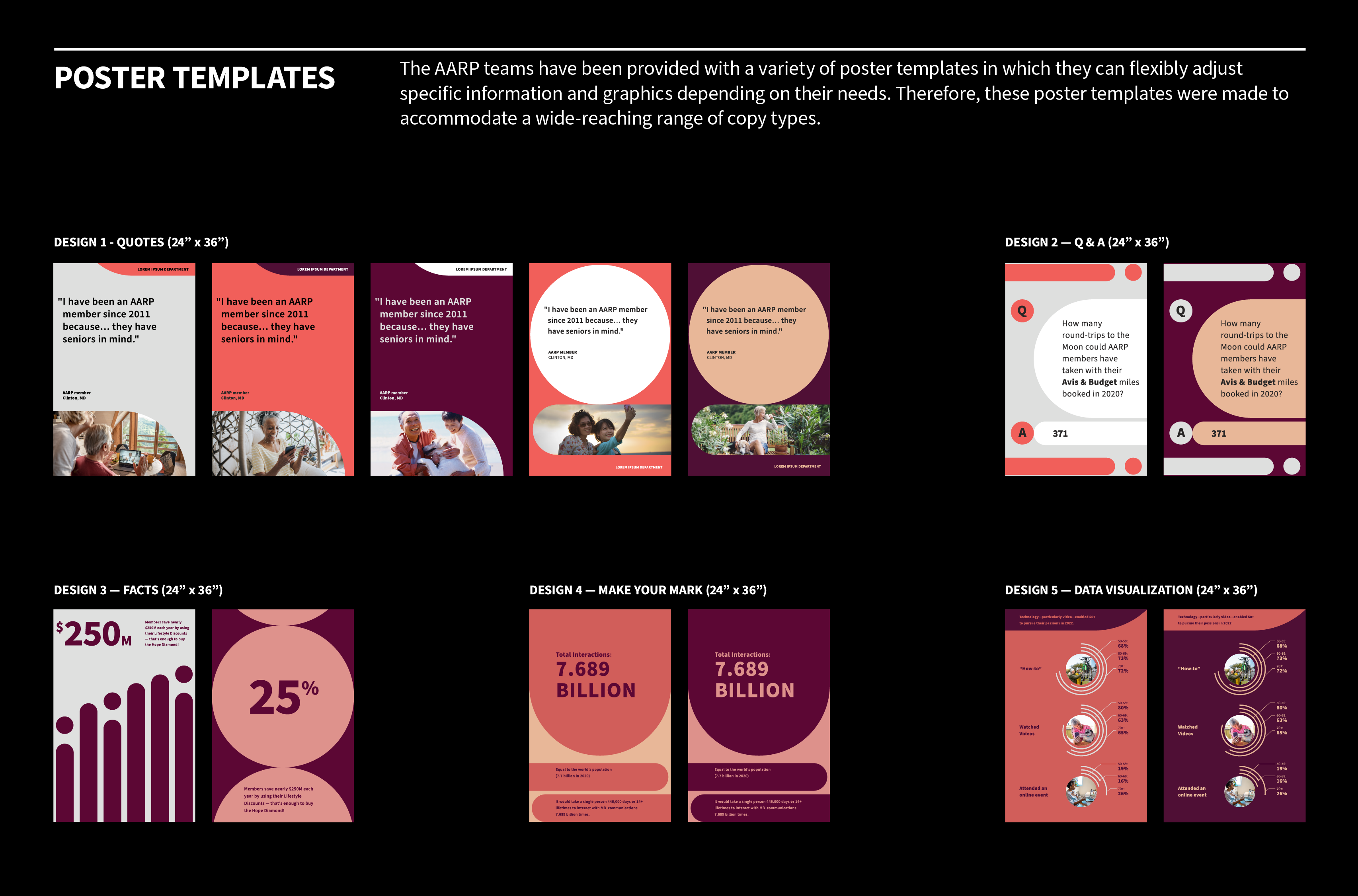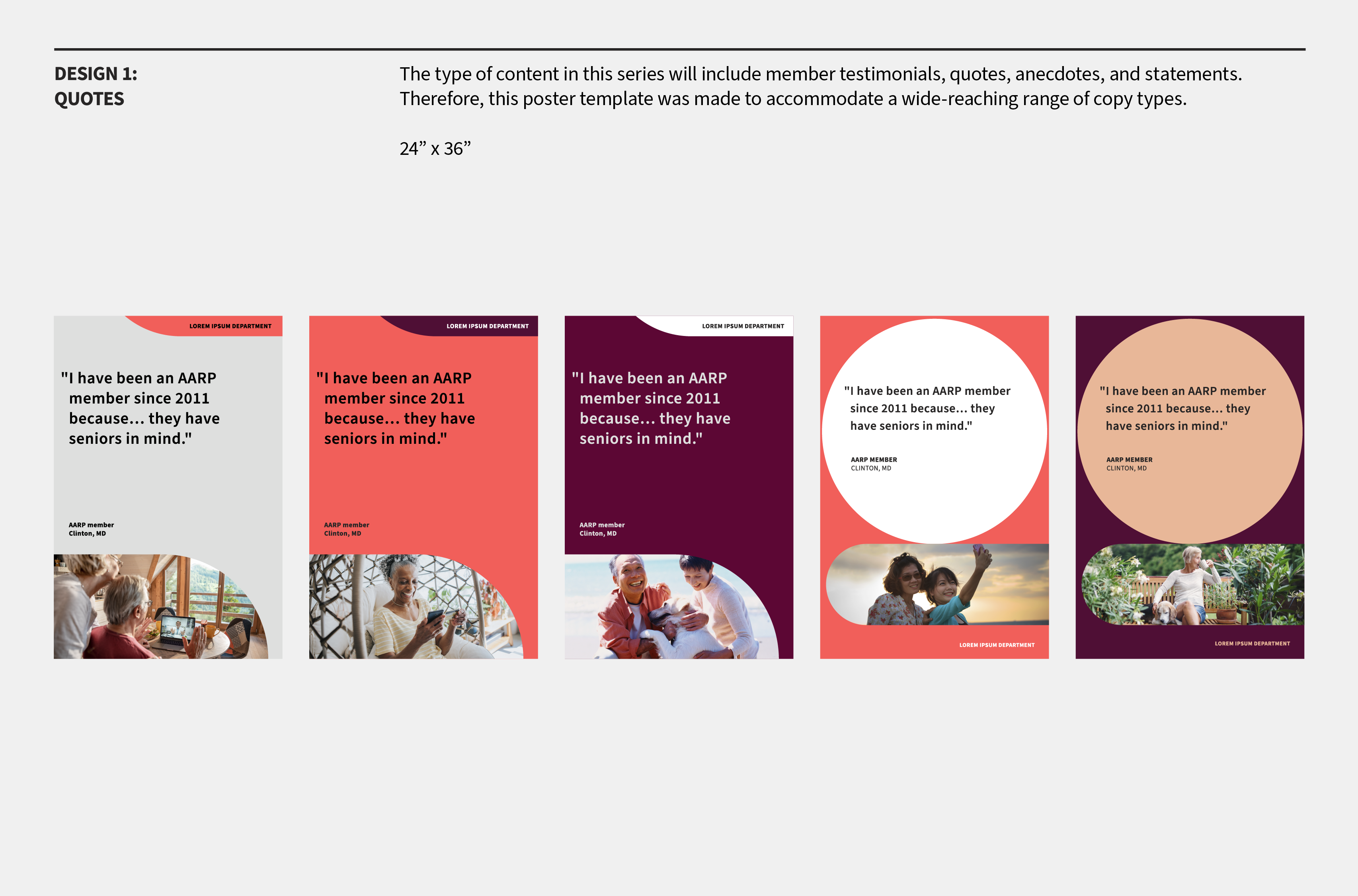 ---
DOCUMENTATION
---
---
CLIENT:
AARP Services
| Eliz Phillips, Senior Director Creative Services
Creative: Brett Marden
Creative: Gayle Rossbach
CREATIVE AGENCY: Design Army
Co-Founder & Chief Creative Officer: Pum Lefebure
Co-Founder & Chief Executive Officer: Jake Lefebure
Creative Director: Mariela Hsu
Designer:
Tony Kim